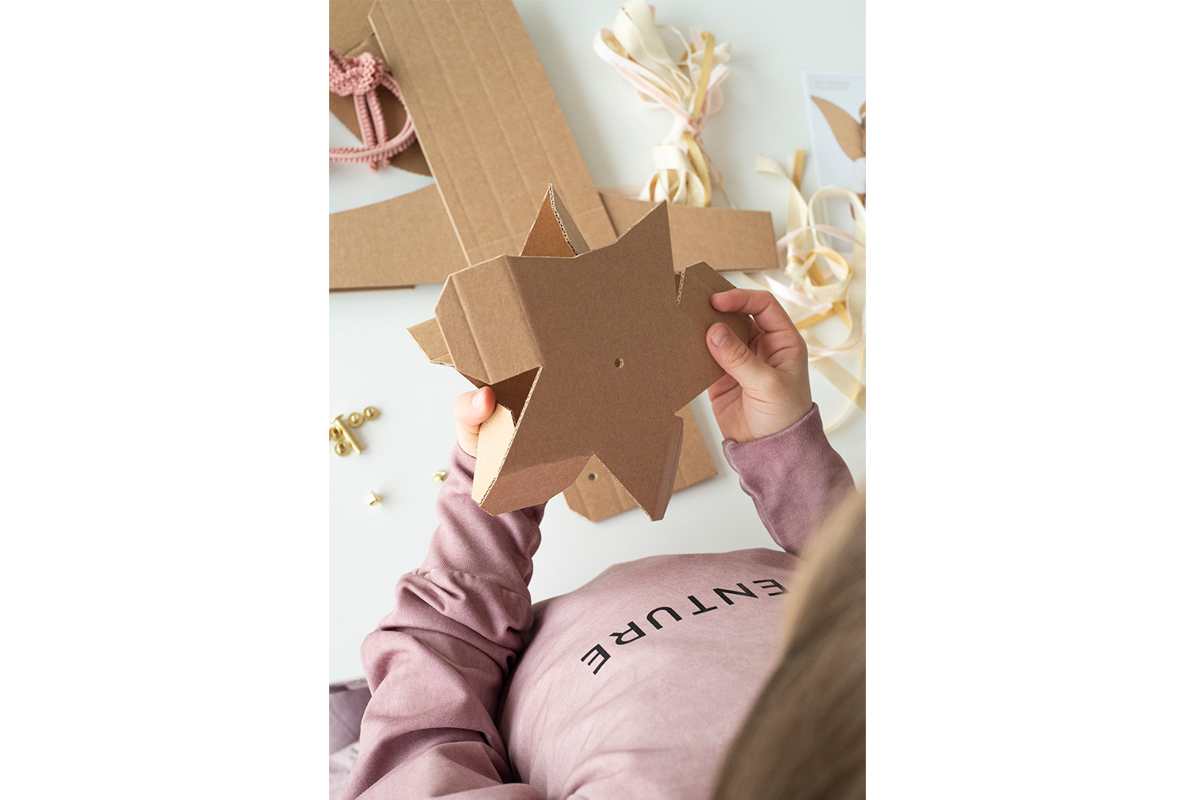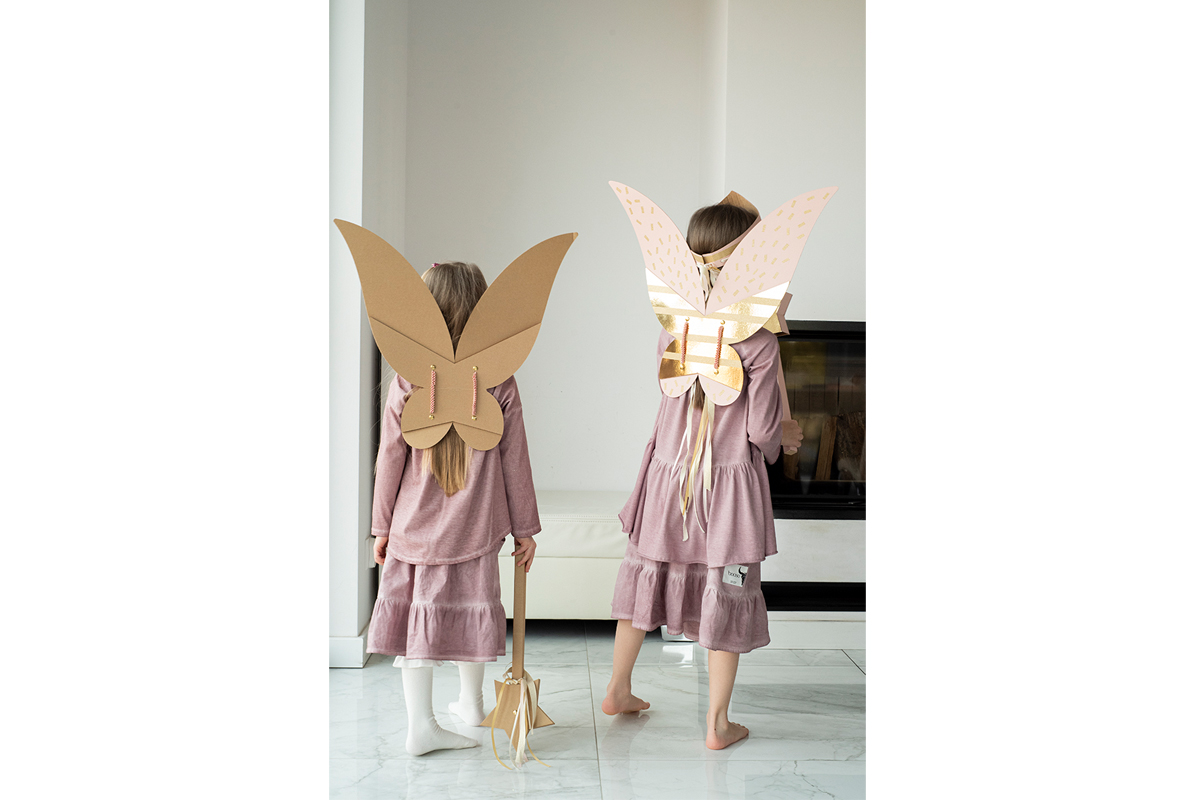 FAIRY COSTUME / DIY KIT
€25.00
Description
DIY fairy costume (do it yourself).
The set includes: a tiara, wings and a wand. It contains all the necessary items, except the necessary tools: scissors and glue.
The kit comes with instructions,  you can also use the video guide.
Working time: about 1 hour
Difficulty level: easy.
Size: adjust the size of the diadem and wing elastics.
The costume is suitable for further decoration: painting, sticking, etc.
The fairy is especially recommended for girls aged 3-6. It is the perfect gift for a birthday party!
Working with KOKO CARDBOARDS sets is a well-prepared and organized workshop for children and parents, which you can conduct "step by step" at home.
The collection was created for the quality, shared, full of smile and joy family time.
The end result of this wonderful, creative journey is DIY costume pieces that will bring a lot of fun to your home.
The product is made of certified, recyclable cardboard, made in Poland.
Every parental decision we make has a huge impact on our environment and on all of us in our daily lives.
Let's respect our planet. We choose products that do not harm the environment.
And with our products… let's have a great time!