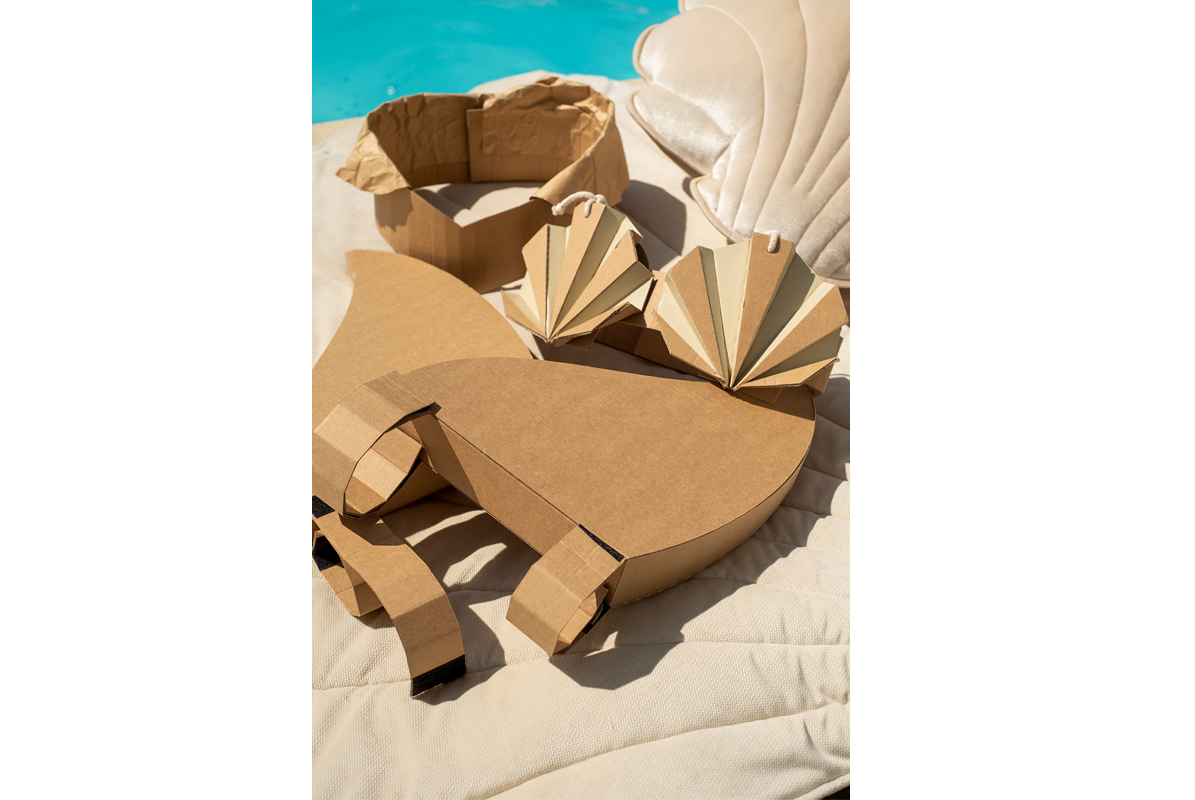 MERMAID COSTUME – do it yourself
Previous lowest price was €23.00.
Description
Does a little mermaid live in your house?
Bring your child into an underwater world, thanks to our costume! Our product apart from the costume itself can give your child what is most precious –  quality, family time together.
When you buy the DIY (do it yourself) Mermaid costume, you will get all you need to assemble it yourself. The only thing you need more is scissors and glue, which you can buy on our website here.
The kit comes with paper instructions that will help you create the costume within an hour. If you prefer the video version, you can see it here.
You can adjust the size of the shell bra, the belt and the wraps around the calves.
A big plus is that you can decorate it yourself. When you get bored with "clean costume" you can give it the second life by painting and wrapping it in your own way.
Share your costumes with us on social media using #kokocardboards.
The product is made of certified cardboard, made in Poland.